Elegant Pasadena Wedding to Make You Swoon
Last year we had the pleasure of coordinating the wedding of Anita & Arby in the Sofia Ballroom at Noor in historic Old Town Pasadena. We love this beautiful venue with its art nouveau banquet hall, elegant chandeliers, and romantic ambiance.
Before we show you the gorgeous room and beautiful florals we want to share with you some special moments from this Elegant Pasadena Wedding that will make you swoon.
It doesn't get much prettier than a pair of ivory colored Jimmy Choos bedecked with rhinestones.
This wedding gown is adorable! What a great gift to give a bride.
Anita's makeup was flawless and that tiara...every bride needs a little extra sparkle.
The bridesmaid dazzled in shades of blush and champagne.
Florist, Avant Garden, did a magnificent job putting this large bridal spray bouquet together.
Matte finished flasks for the groom and groomsmen were a big hit.
Groomsmen each lend a hand to the groom in getting him picture perfect and wedding ready.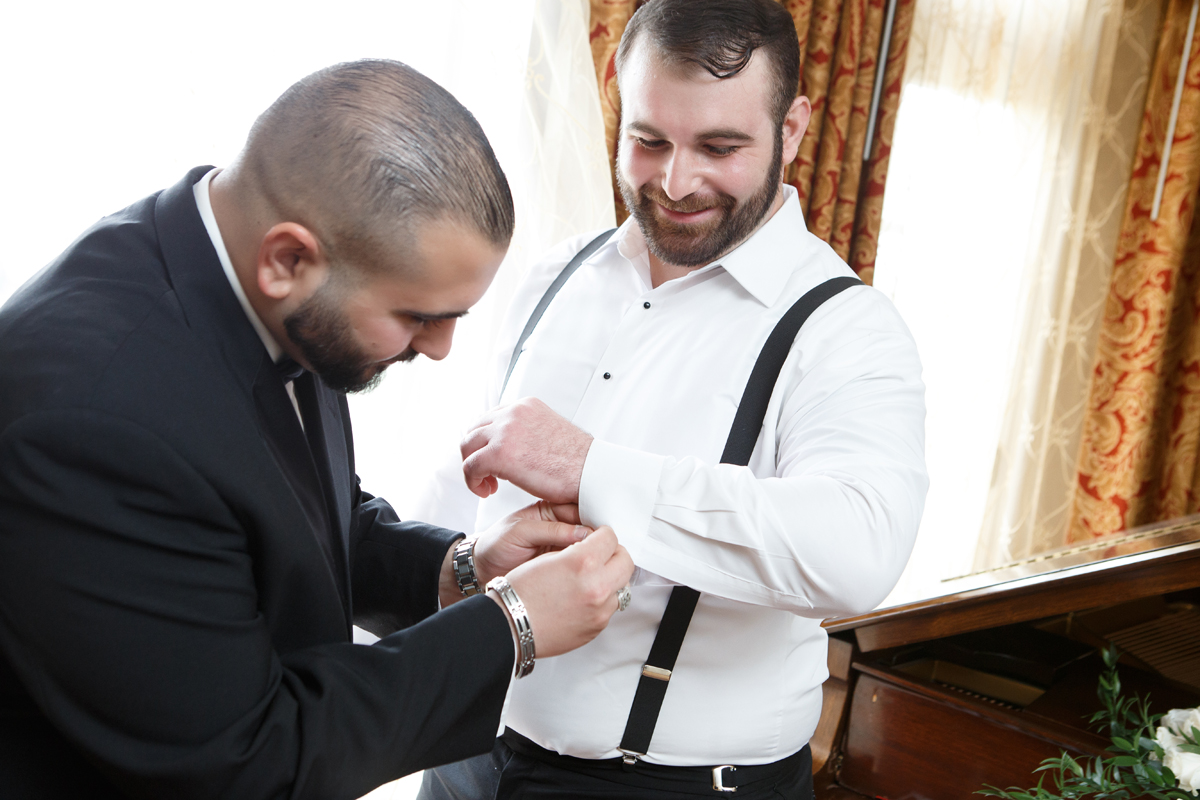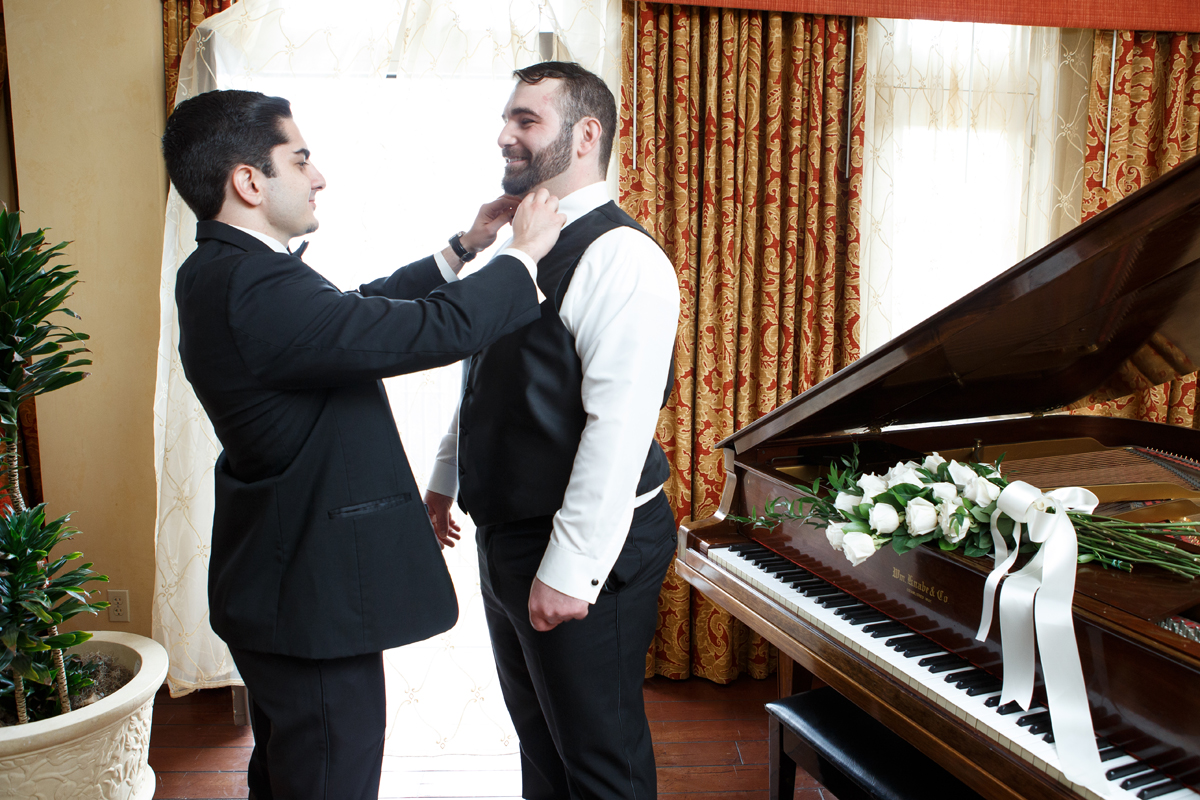 Our handsome groom, Arby, waits patiently to see his bride for the first time on their wedding day.
We've said it before...we just love "first looks"! Look how excited this groom is to see his bride.
A dress like this is just begging to be twirled and as you can see Arby had to give his girl a spin!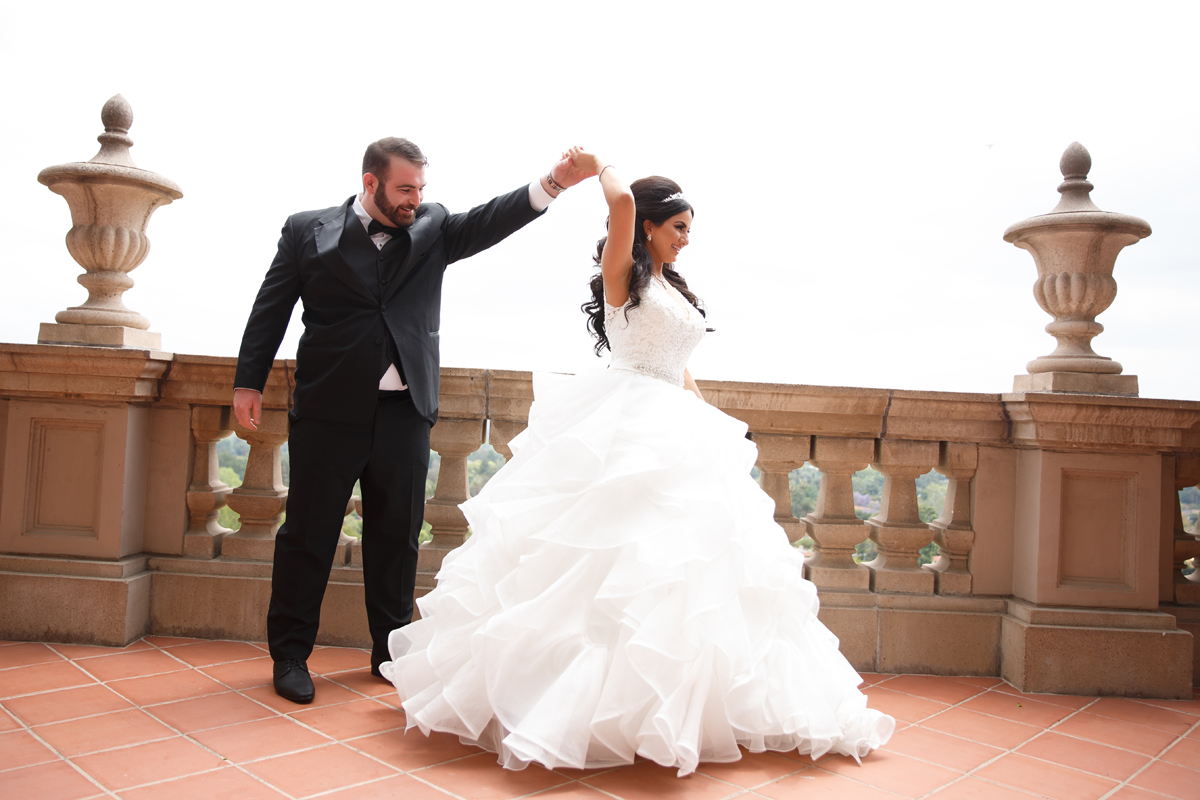 This picture belongs hanging on their wall...it is marvelous!
If you feel like you've seen this hotel before you probably have. The Langham is an iconic landmark with ballrooms and 24 acres of grounds and gardens. The Tournament of Roses Suite, featured in the pictures of the bride above, is one of their two penthouses. This is a dream location and makes for a beautiful backdrop for our bride and groom.
Westminster Presbyterian's graceful and towering church has been a part of the Pasadena community since 1928. 1920s stained glass cast a glittering light on the dark mahogany pews and stone tiles. An organist triumphantly plays, "Here Comes the Bride" on original Reuter Organ. If you have ever been in a church like Westminster when an organ like this begins you can feel it in your soul. It is magical.
Anita & Arby light the unity candle symbolizing the joining of their families.
A shiny white classic Rolls Royce awaits our bride and groom to whisk them off to the reception.
Tall floral centerpieces from Avant Garden decorated the tables and made the entire room smell like a spring garden.
Hundreds of flowers surround the sweetheart from top to bottom.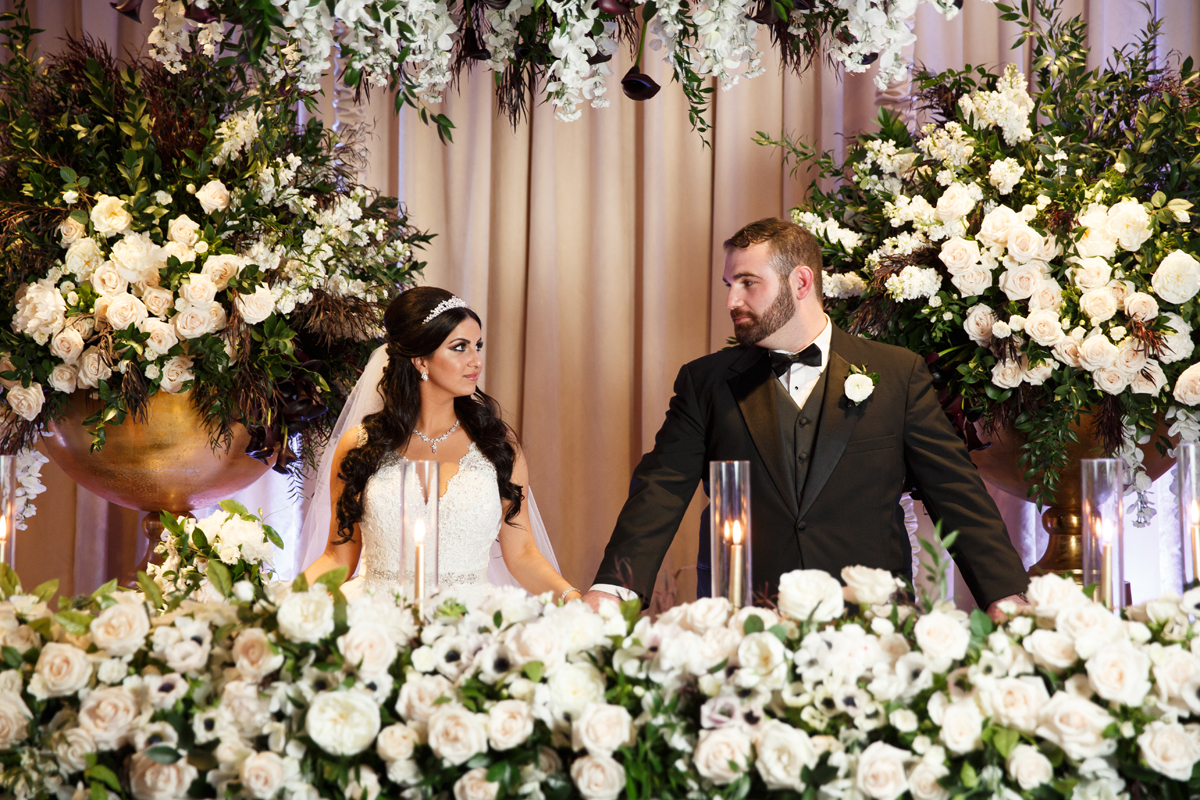 Anita & Arby clearly had a lot of fun with the bouquet and garter toss!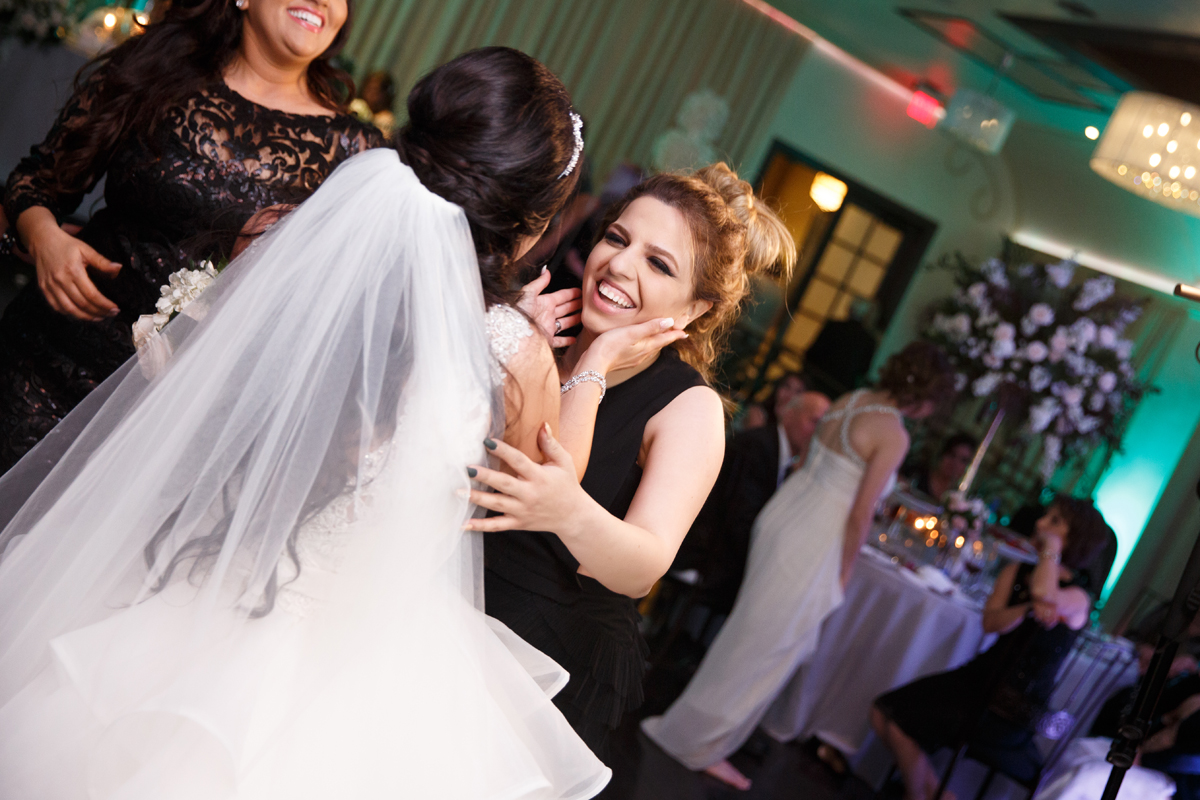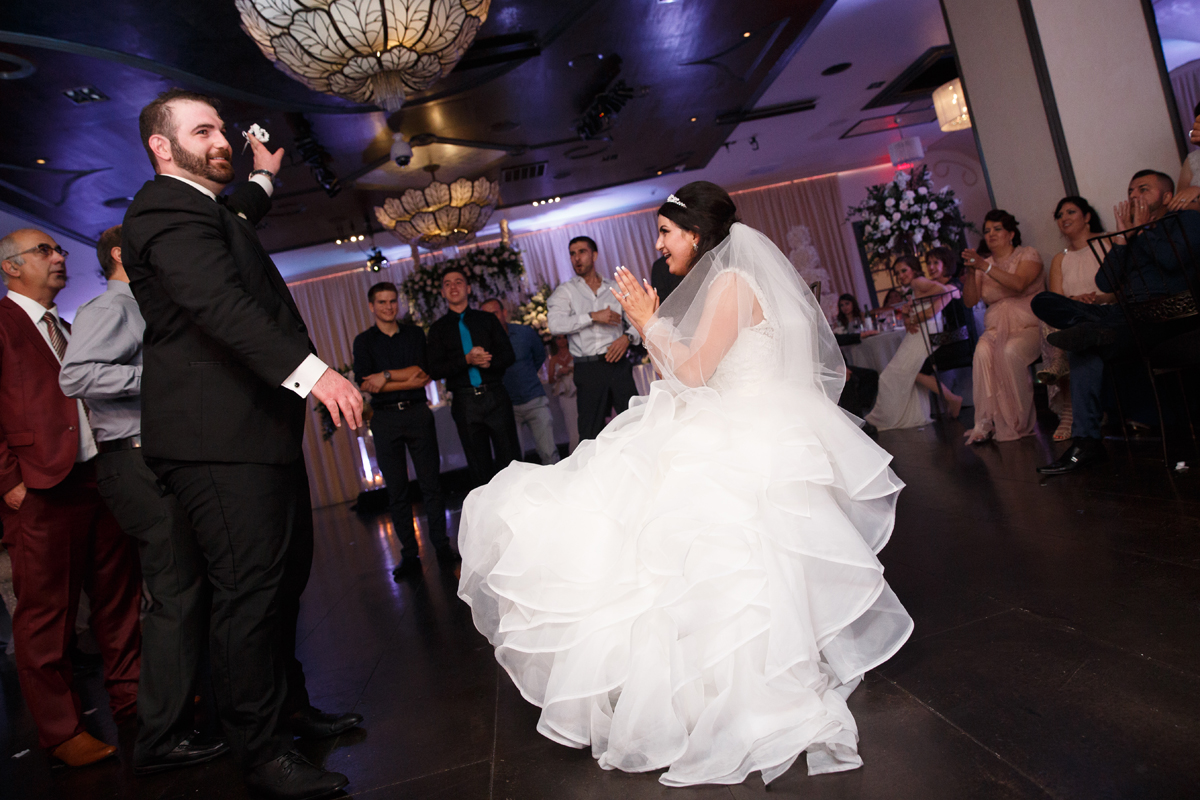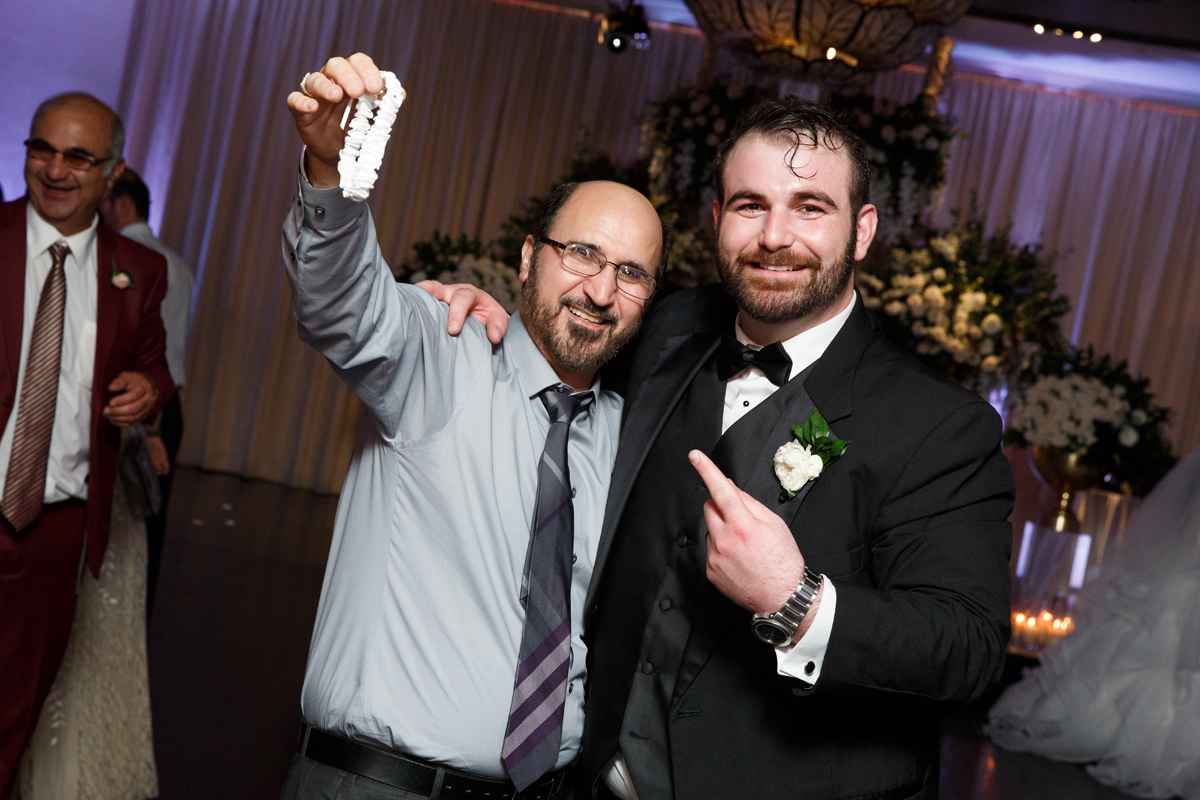 This cake is amazing! Anita's family owns Royal Cakes & Design and is safe to say this 5 tiered beauty is fit for a king and queen. It is simply stunning.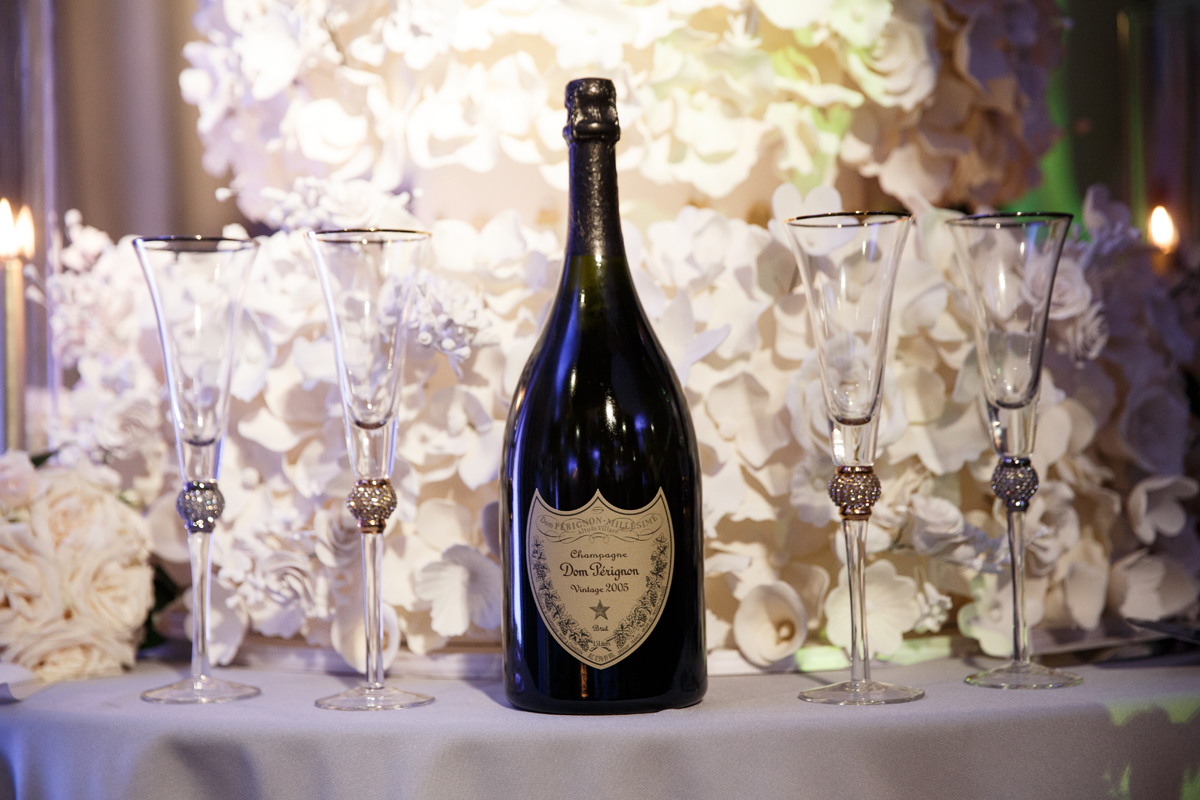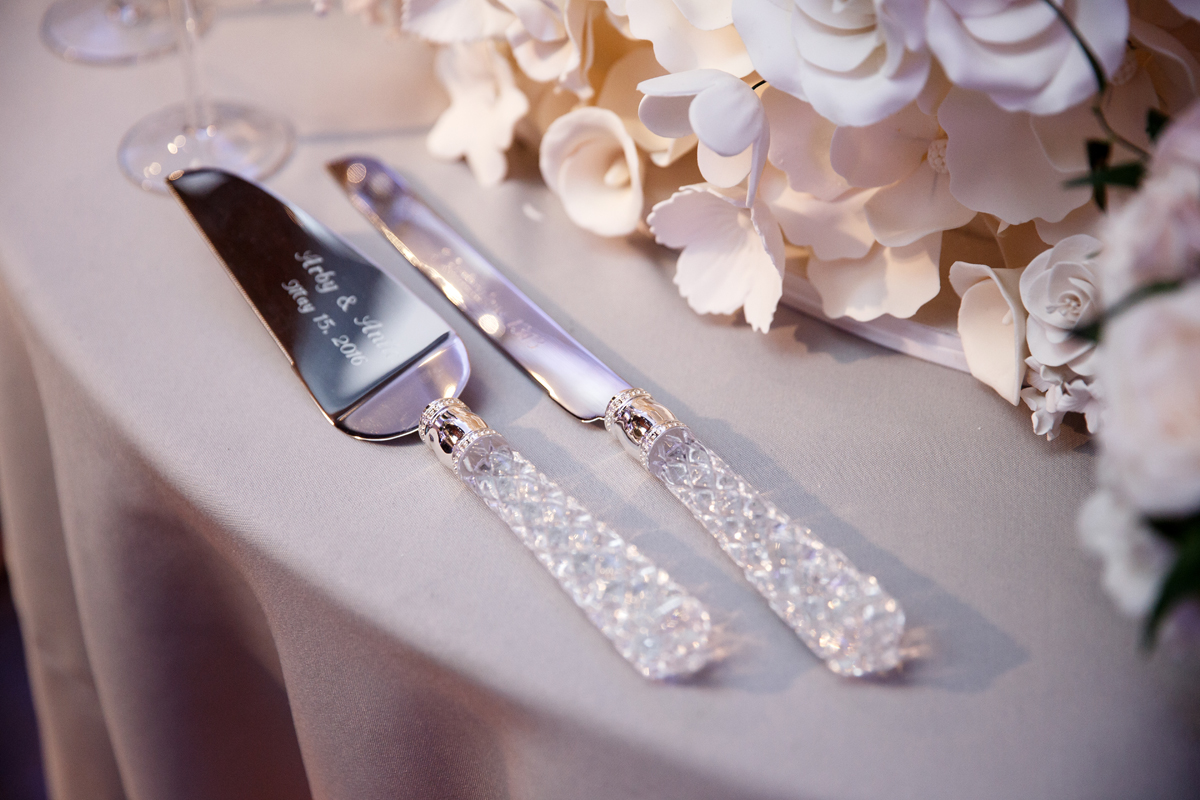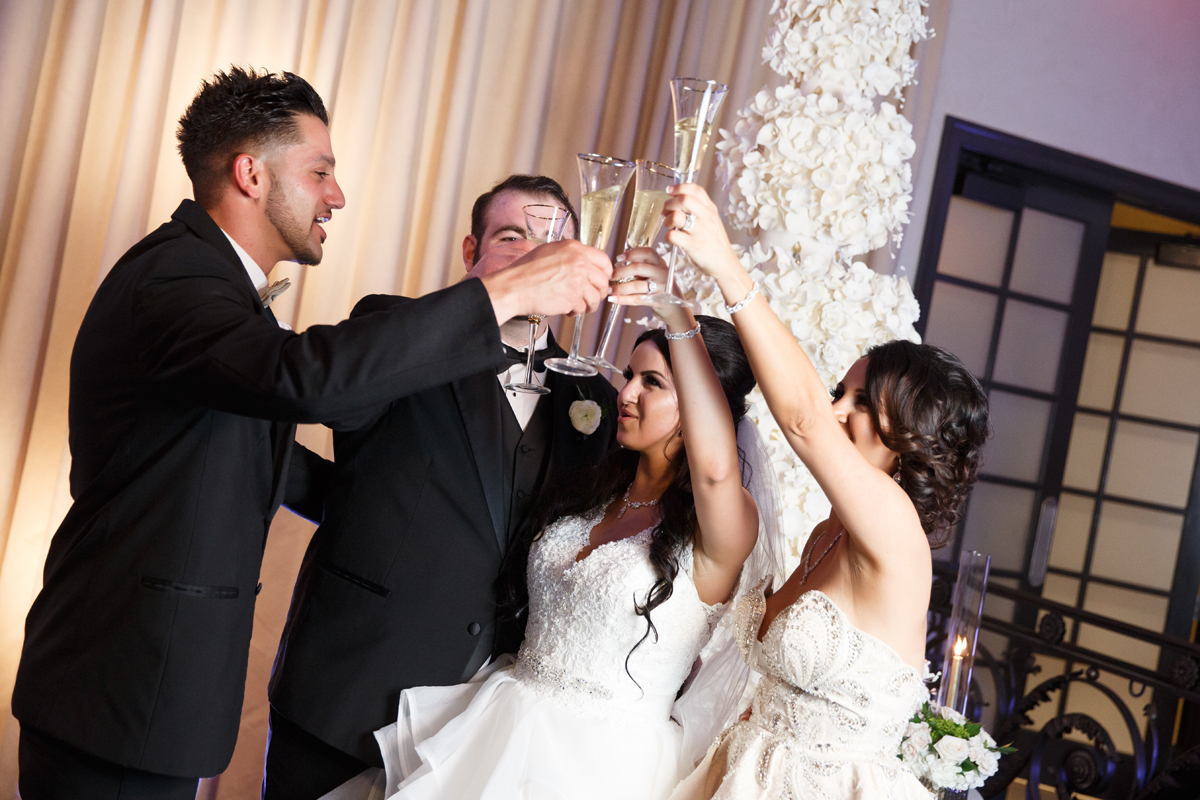 Thank you, Anita & Arby, for allowing us to be a part of your big day and for sharing your family and friends with us. Congratulations on the birth of your beautiful baby boy!
Vendor Credit:
Venue: Noor
Hotel: The Langham - Tournament of Roses Suite
Church: Westminster Presbyterian
Wedding Coordinator: Wife of the Party
Florist: Avant Garden
Wedding Cake: Royal Cakes & Design
DJ: DJ International
Videographer: Rene Zadori Photography
Photographer: Rene Zadori Photography
Entertainment: Harp by Karina
Rolls Royce: Classy Chassis Rentals
Escalade: Loveboat Limo
Riser/Gobos: Happen