Rockin Out with Dave Rocco LA Birthday Party
Doesn't everybody announce their birthday party on a billboard in Los Angeles? Okay, not everybody does that but you do if you're Dave Rocco, Head of Artist Marketing at Spotify. He hosted a fun and intimate gathering in Los Angeles and we're giving you a backstage pass...
Dave Rocco was hand picked by Head of Creator Services, Troy Carter, to spearhead Spotify's marketing campaigns. His experience at MTV, Epic Records, Atlantic Records, and the Deutsch Agency has made him an invaluable member of the Spotify family.
When Dave's not on the road, hobnobbing with some of the industries finest talent or promoting Spotify's new Pride Hub (a destination that celebrates the LGBTQ community through playlists community commentary) he's at home in Los Angeles enjoying family and friends. We're taking you behind the billboard and sharing some of the details and special moments of his rockin' birthday...
Have you ever seen something so fun and unique?! This balloon backdrop is truly one of a kind.
Clearly guests had a great time taking photos in front if the wall of color.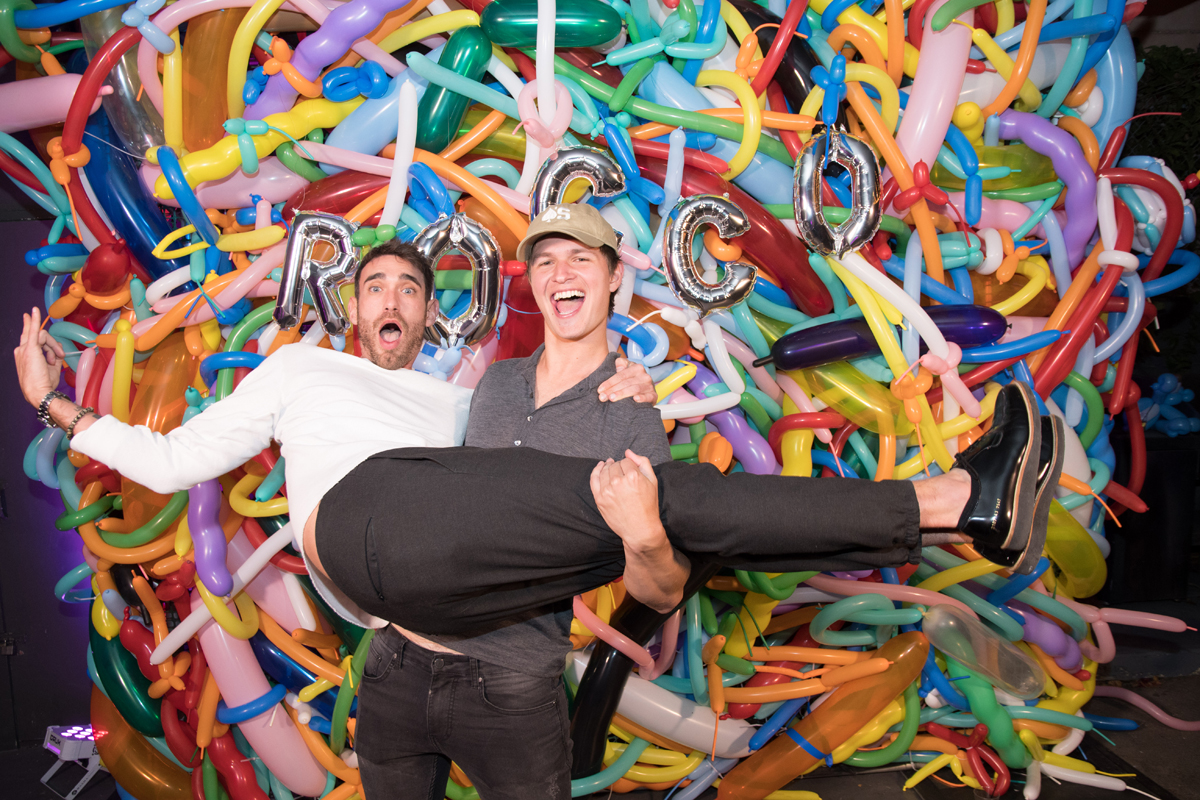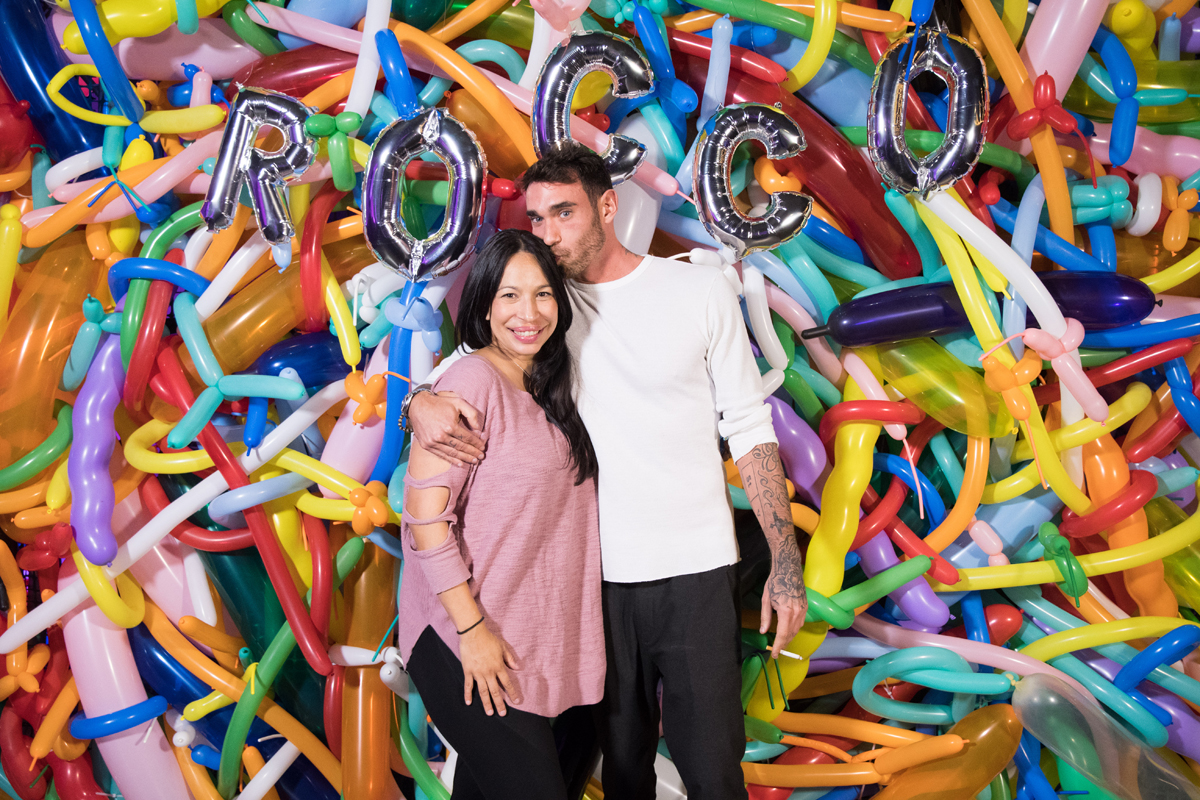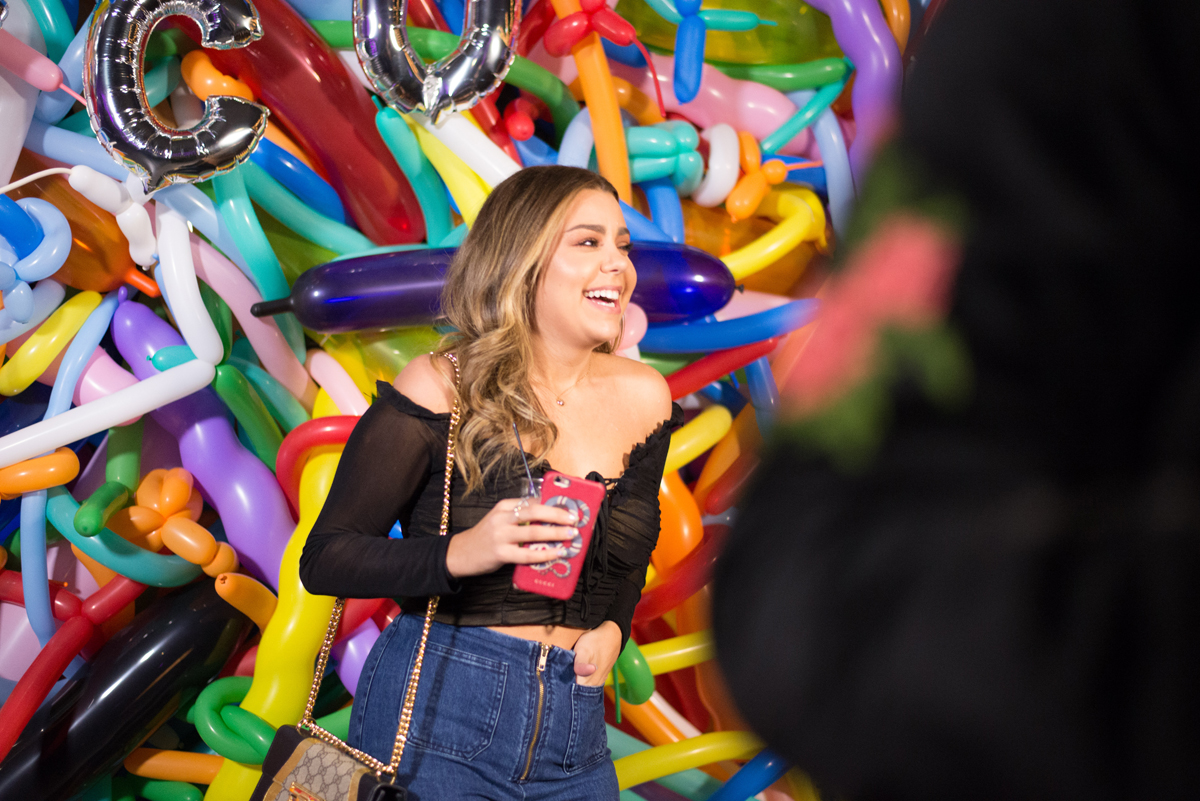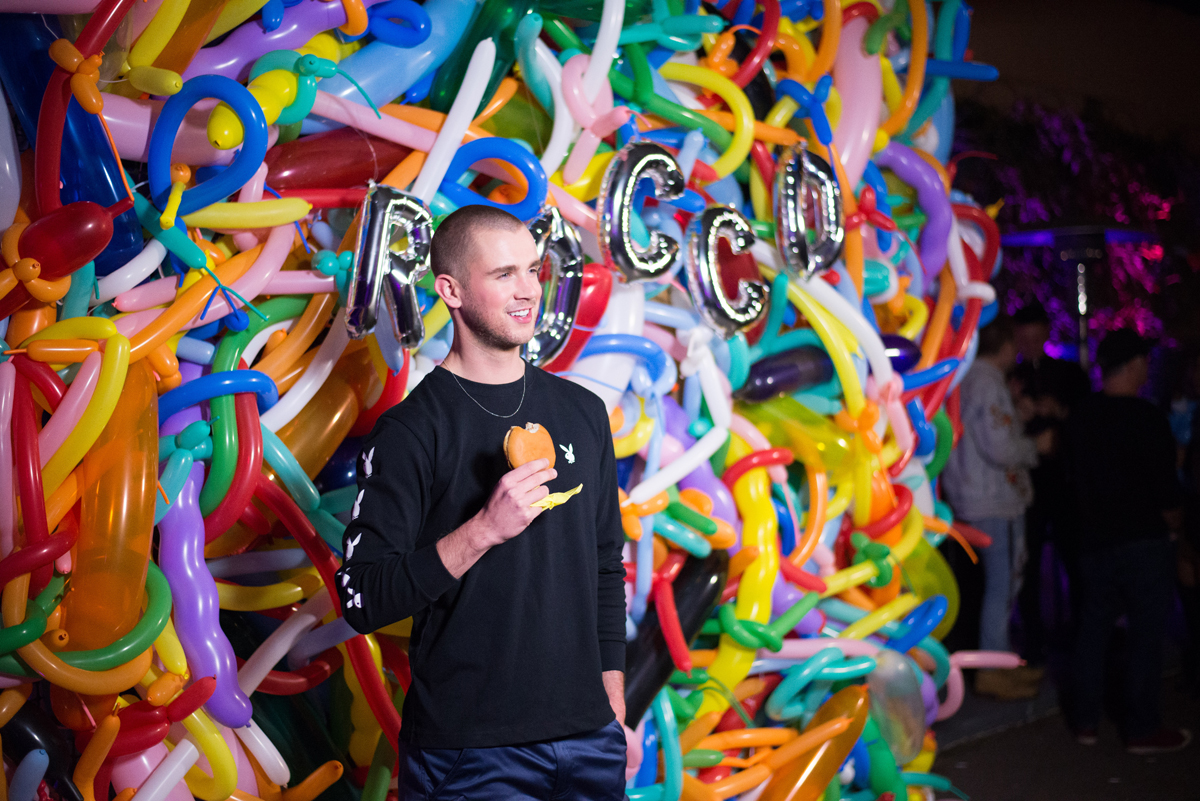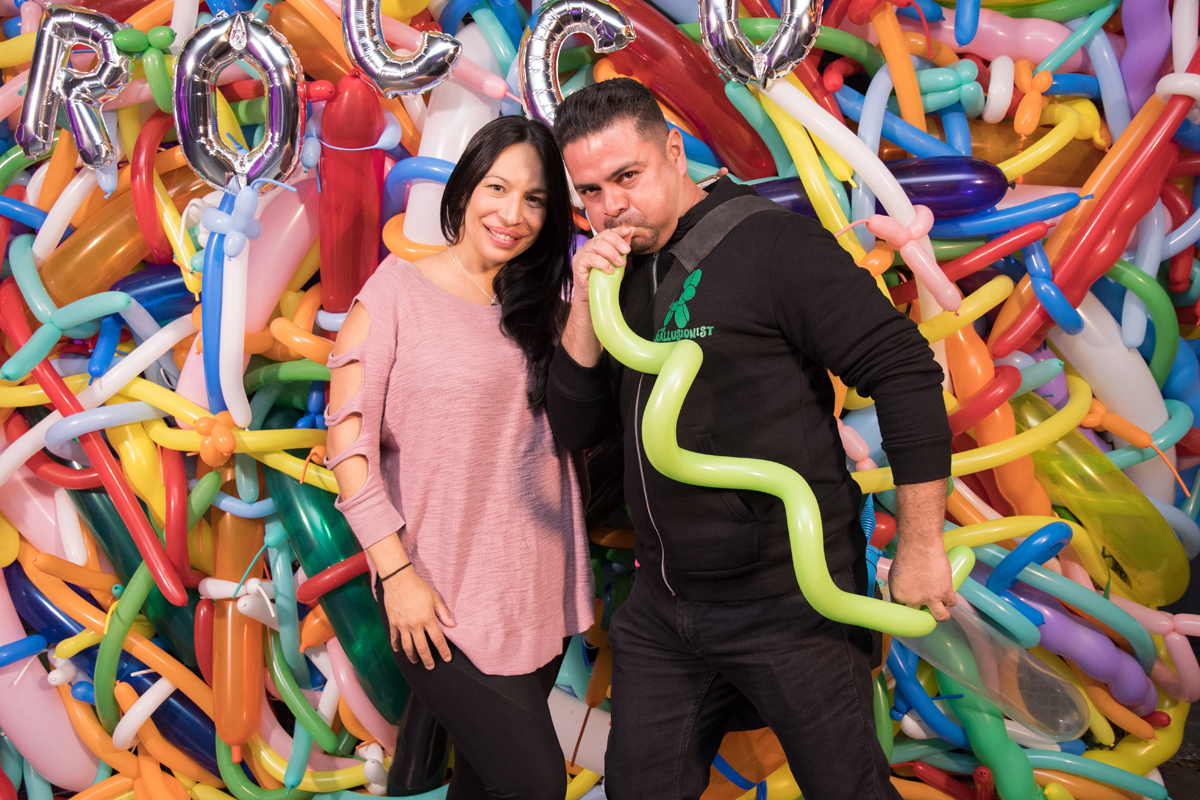 An eclectic mix of vintage and modern furniture transformed this parking lot into a hip yet cozy space.
We created several intimate and welcoming seating areas that encouraged guests to chat, Snap, and get comfortable.
Red Bull sponsored the bar and provided ingredients for signature cocktails.
That is the smile of a happy birthday boy...
The Ballusionist is nothing short of amazing. He can create anything with balloons including a giant hot dog and a creepy clown!
Inside guests danced the night away on a custom dance floor under a violet disco ball sky.
Lana Del Rey & Rocco snap a birthday pic under the disco ball.
Thomas Doherty spins his lady love, Dove Cameron (Harry Hook & Mal from Disney's Descendants) while other party goers strike poses, do handstands, and shake it on the dance floor.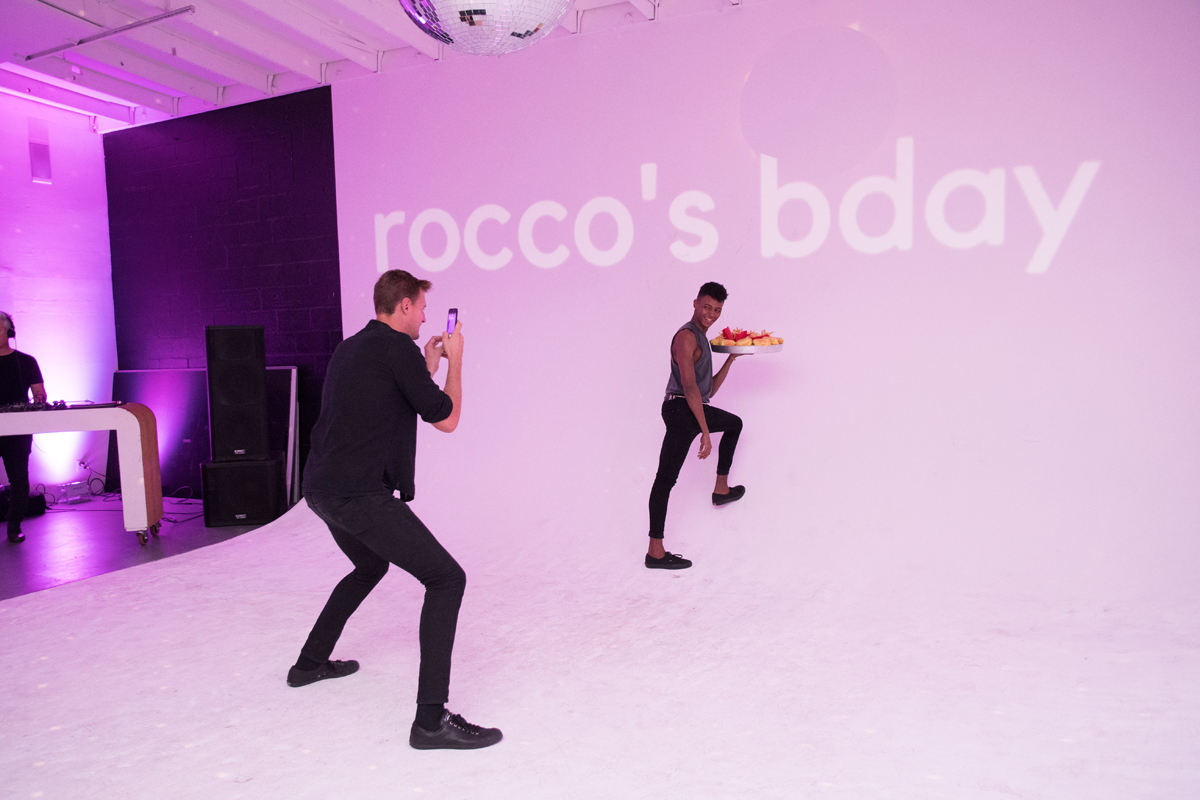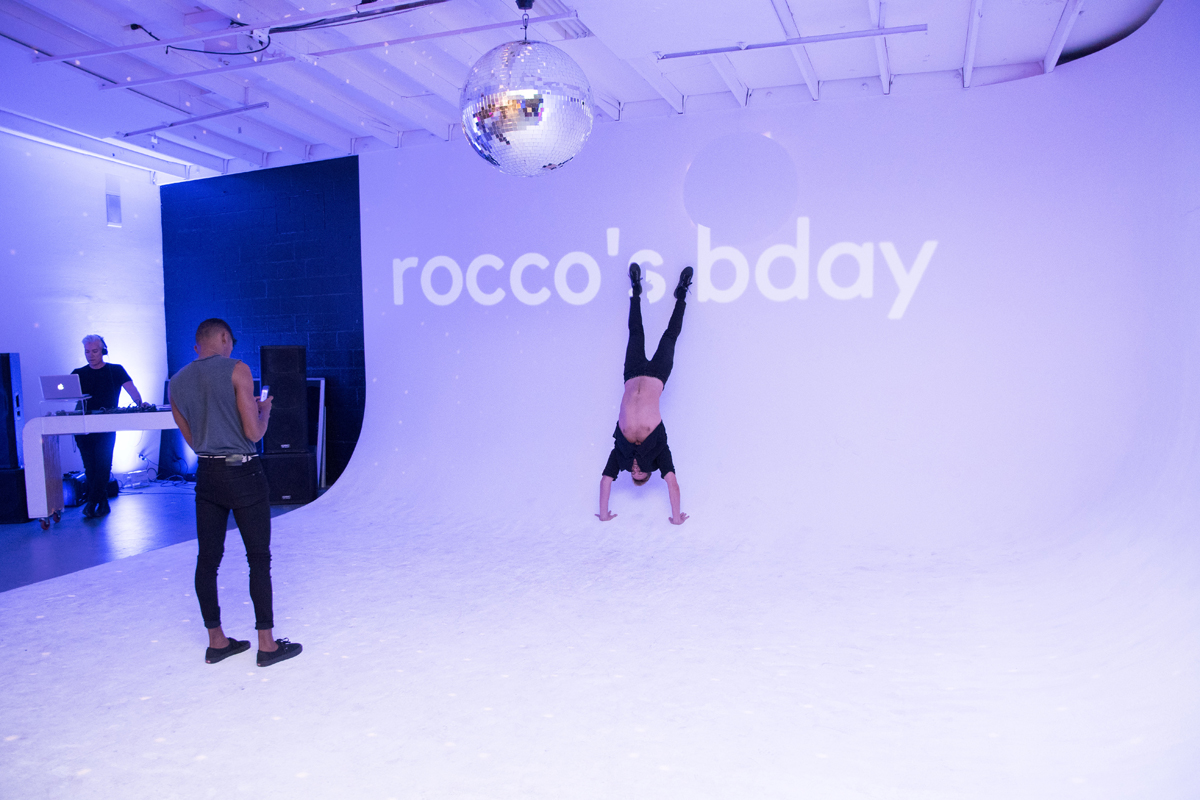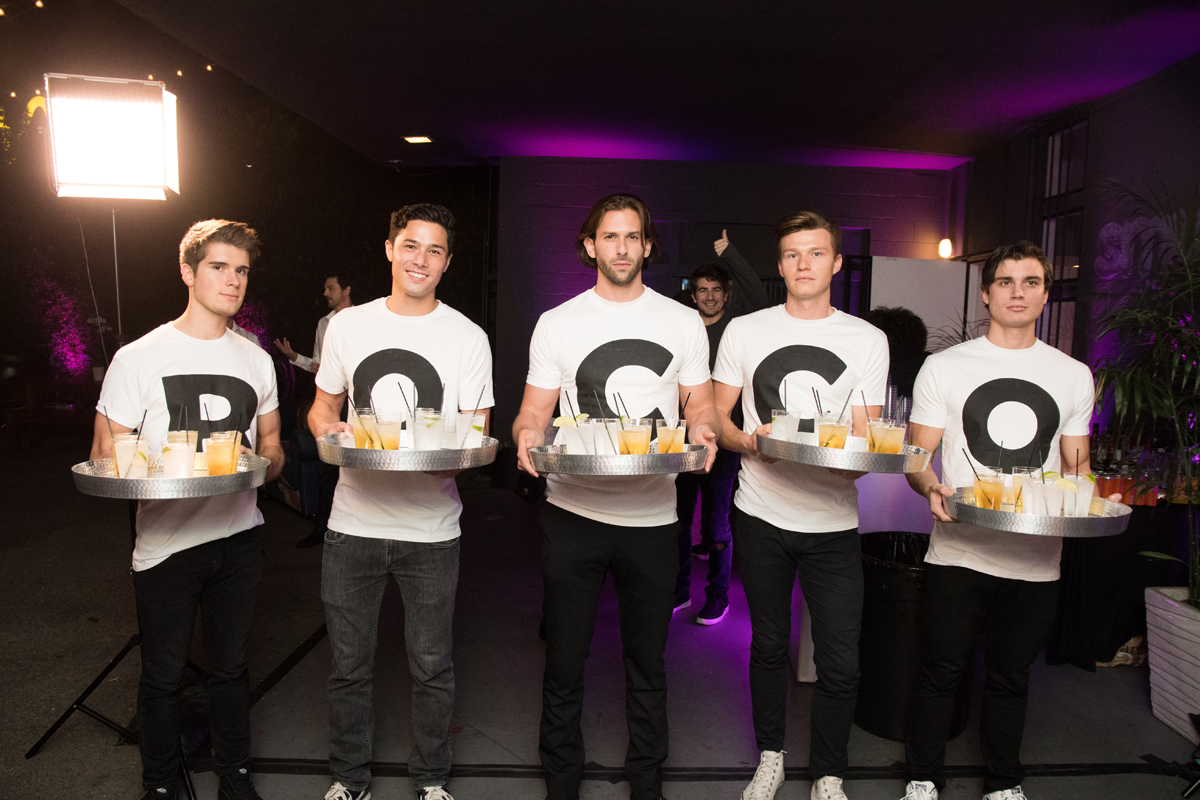 Guests always have so much fun in our photo booths. We had a lot of fun with props as you can see.
We have completely revamped our photo booth so if you dream it...we can create it!
Happy Birthday, Rocco! We at Wife of the Party wish you the very best and thank you for letting us help you celebrate this year. Welcome to the WOTP family!
Vendor Credit:
Coordinating and Design: Wife of the Party and Shawna Yamamoto
Cake: Merengue Bakery
DJ and Lighting: Happen
Furniture Rentals: Luna Party Rentals
Photobooth: The Happen Booth
Photographer: EDLT Photo
Balloon Talent: Ballusionist
Bar sponsored by Red Bull